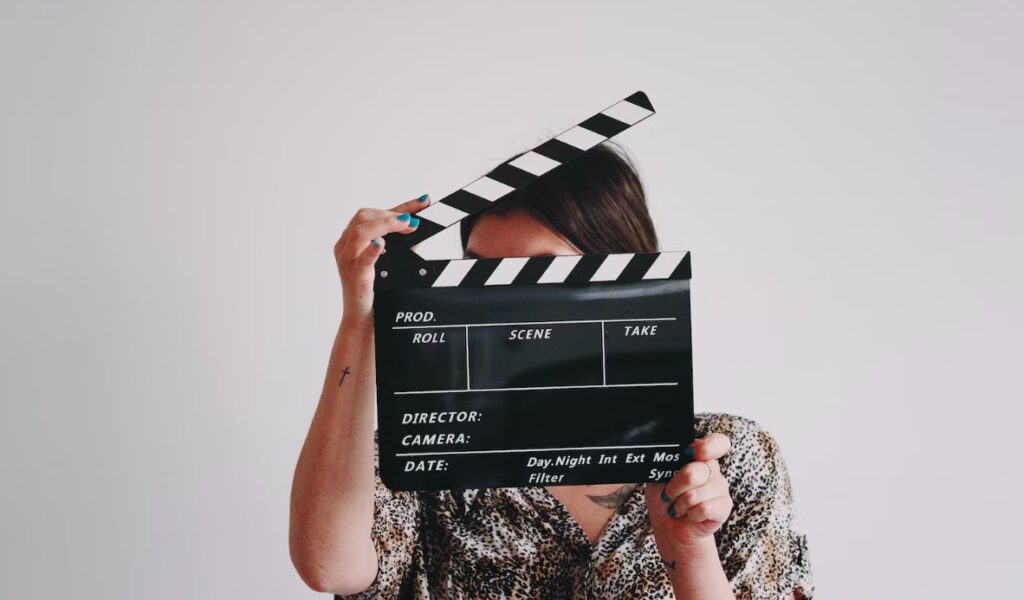 Welkom in onze bibliotheek
Overzicht van internationale films door de jaren heen rond het thema #hoogbegaafd #gifted #prodigy #genius
In Our Prime (2022)
Lee Hak-seong (Choi Min-sik), a genius mathematician who defected from North Korea in search of academic freedom, hid his identity and story. He lives as a security guard at a private high school where the top 1% of gifted children gather. One day, Lee Hak-seong, who is the number one target to be avoided by students due to his cold and blunt expression, meets Han Ji-woo (Kim Dong-hwi), a high school student who gave up mathematics begging him to teach him mathematics after learning his identity. While teaching Han Ji-woo – who was wandering in a world looking only for the correct answer – how to find the correct solution process, Lee Hak-seong also encounters an unexpected turning point in his life.
The Queen's Gambit (2020)
The Queen's Gambit follows the life of an orphan chess prodigy, Elizabeth Harmon, during her quest to become an elite chess player while struggling with emotional problems, drugs and alcohol dependency. The title of the series refers to a chess opening of the same name. The story is set in the mid-1950s and 1960s.
In the 1950s in Lexington, Kentucky, an eight-year-old Beth, having lost her mother in a car crash, is taken to an orphanage where she is taught chess by the building's custodian, Mr. Shaibel. As was common at the time, the orphanage dispenses daily tranquilizer pills to the girls to "balance their disposition" which turns into an addiction for Beth. She quickly becomes a strong chess player due to her visualization skills. A few years later, Beth is adopted by childless suburban couple Alma and Allston Wheatley. As she adjusts to her new home, Beth enters a chess tournament and wins despite having no prior experience in competitive chess. Alma is initially resistant to Beth's interest in chess, but after Beth wins her first tournament, Alma is fully supportive of her adoptive daughter's sojourns to enter various chess competitions. Beth develops friendships with several people, including former Kentucky State Champion Harry Beltik, United States National Champion Benny Watts, and journalist and fellow player D.L. Townes.
As Beth rises to the top of the chess world and reaps the financial benefits of her success, her drug and alcohol dependency worsens. With help from her oldest friend Jolene, whom she grew up with in the orphanage, she prepares for her biggest challenge yet, a major international chess tournament against the world's best players in Moscow.
The Boy Who Harnessed the Wind (2019)
Building something useful out of old and worn items may be common on YouTube these days, but in a third-world land stricken by poverty, it's not as easy as the influencers make it seem.
The Boy Who Harnessed the Wind follows the story of William Kamkwamba, a young boy who lives in a poor community that's blighted by drought and famine. He sets out to build something that would benefit not just him and his family, but also his entire village.
Though he's smart enough to apply the concepts he has in mind, he lacks the resources and funds to make it happen. Without that, it's nearly impossible for him to build his life-saving project.
The Boy Who Harnessed the Wind might be predictable in its wholesome results, but every moment is earned by strong writing and even stronger performances. It's one of the best movies about geniuses that show how brilliant minds can be found anywhere.
Gifted (2017)
Gifted is the story of Mary, a young genius girl who's bored with the basic math problems given to her by her teacher.
Because of her mathematical prowess—which she inherited from her late mother—the principal suggests enrolling her in a school for gifted kids. Sadly, her uncle turns down the idea.
The story also centers on other elements, like the fight over Mary's guardianship, Mary's innocence, and the characters' own ideas of how Mary should live her life, either as a math genius who can solve nearly impossible equations, or as a kid like everyone else her age.
The Book of Henry (2017)
In a small suburban town in the Hudson Valley, eleven-year-old genius Henry Carpenter and his younger brother Peter are being raised by their single mother Susan, a waitress who is working on writing children's books. Henry has used his intellect to invest successfully in the stock market, building up a very substantial nest egg for his family. He also protects Peter from a school bully and builds Rube Goldberg machines in their tree house. Henry and Susan are both fond of their next-door neighbor and Henry's classmate, Christina Sickleman, who has recently become glum.
Henry believes he sees Christina being abused by her stepfather, Glenn, the local police commissioner. He reports the abuse to social services and the school principal, Janice Wilder, but Glenn has connections throughout the local government, and Wilder is reluctant to challenge the commissioner without "conclusive evidence". Henry is unable to get the authorities to launch a serious investigation that would protect Christina. Henry tells his mother that when someone is in trouble, those who can help must take action. He develops a detailed plan to rescue Christina that he details in a notebook. After a violent seizure, he is taken to the hospital, where he is diagnosed with a brain tumor and undergoes surgery. Anticipating his death, he tells Peter to give Susan the notebook. Days later, Henry dies.
Bad Genius (2017)
If you were extremely good at academics, would you use your genius to cheat for the sake of your friends? Would you do it if you were offered the right amount of money?
Bad Genius is a famous Thai movie revolving around the story of an academic girl genius and the challenges brought upon her throughout the film, which lead to a lot of suspense and thrills.
Lynn is a top secondary student who was accepted as a scholar because of her academic achievements. At one point, she shows her genius by using piano patterns as codes to relay answers during an exam, which goes unnoticed by the teacher.
Eventually, Lynn starts to accept money for her services, which leads to a grand plot: cheating for an international standardized university admission test, where she uses all kinds of factors—including timezones and barcodes—to reap cash from many clients.
But despite her genius, the plans don't always go accordingly. And when they slip up, thrills await just around the corner.
Hidden Figures (2016)
Hidden Figures is the story of three black women who work at NASA as engineers and mathematicians. In this movie, they restored the nation's confidence during the 1960s, which was a time of racial and gender inequality in a society full of discrimination.
These women are responsible for one of history's greatest operations during the Space Race, which launched astronaut John Glenn into orbit, such is their genius. Yet they have to deal with racial and gender discrimination at work every day.
Despite this obstacle, they are the ones who are assigned to calculate the momentous launch of John into orbit and guarantee his safe return, earning them the respect of the team.
Queen Of Katwe (2016)
Living in Katwe, a slum in Kampala, Uganda, is a constant struggle for 10-year-old Phiona, her mother Nakku Harriet and younger members of her family. She and her younger brother help their mother sell maize in the market. She also helps care for her baby brother. Her world changes one day when she meets Robert Katende at a missionary program. Katende coaches soccer and teaches children to play chess at a local center. Curious, Phiona approaches and learns the game. She becomes fascinated with the game and soon becomes a top player in the group under Katende's guidance.
Her coach, over the initial opposition of the local chess authorities, takes her and the team to a national school level tournament at a prestigious local school. The group initially finds itself ill at ease among the other participants and the more affluent surroundings. However, their talent wins the day and Phiona comes in first place.
The Man Who Knew Infinity (2016)
At the turn of the twentieth century, Srinivasa Ramanujan is a struggling and indigent citizen in the city of Madras in India working at menial jobs at the edge of poverty. While performing his menial labor, his employers notice that he seems to have exceptional skills in mathematics and they begin to make use of him for rudimentary accounting tasks. It becomes equally clear to his employers, who are college-educated, that Ramanujan's mathematical insights exceed the simple accounting tasks they are assigning to him and soon they encourage him to make his personal writings in mathematics available to the general public and to start to contact professors of mathematics at universities by writing to them. One such letter is sent to G.H. Hardy, a famous mathematician at University of Cambridge, who begins to take a special interest in Ramanujan.
Hardy soon invites Ramanujan to Cambridge to test his mettle as a potential theoretical mathematician. Ramanujan is overwhelmed by the opportunity and decides to pursue Hardy's offer, even though this means he must leave his wife Janaki for an extended period. He parts lovingly with Janaki and promises to keep up his correspondence with her.
The Theory of Everything (2014)
University of Cambridge astrophysics student Stephen Hawking begins a relationship with literature student Jane Wilde. Although Stephen is intelligent, his friends and professors are concerned about his lack of a thesis topic. After he and his professor Dennis Sciama attend a lecture on black holes, Stephen speculates that black holes may have been part of the creation of the universe, and decides to write his thesis on them. However, Stephen's muscles begin to fail, giving him decreasing coordination with his body. He learns he has motor neuron disease, which will eventually leave him unable to move, swallow, and even breathe. There are no treatments, and he has approximately two years to live. The doctor assures Stephen that his brain will not be affected, so his thoughts and intelligence will remain intact, but eventually, he will be unable to communicate them. As Stephen becomes reclusive, focusing on his work, Jane confesses she loves him. She tells his father she intends to stay with Stephen even as his condition worsens. They marry and have their first son, Robert.
Stephen presents his thesis to the examination board, arguing that a black hole created the universe in a Big Bang, that it will emit heat, and end in a Big Crunch. He begins using a wheelchair after his walking ability deteriorates. After the Hawkings have their daughter Lucy, Stephen develops a theory about the visibility of black holes and becomes a world-renowned physicist
A Little Game (2014)
The story is about a 10-year-old girl named Max, living in Manhattan, NYC, whose interaction with a retired, fellow New Yorker teaches her about life and chess simultaneously.
At the beginning, Max goes to a local public school, but her parents feel that she isn't being challenged enough. They get her into a private school in the upper West Side, far from her home in lower Manhattan with a scholarship, but it means that her mother Sarah has to work many more hours. And Max has to take the subway every day.
On the way home after having to join the chess team without knowing how to play, while taking a detour through Washington Square Park, Max sees several people playing chess. The following day she asks Norman, who she had seen alone with a chess board, if he could teach her how to play. He initially discourages her, but her determination wins out.
Pawn Sacrifice (2014)
The game of chess has a pretty interesting history, one that's "slightly" featured in the gripping chess movie Pawn Sacrifice.
While the aforementioned Searching for Bobby Fischer only features Bobby Fischer as a background name, Pawn Sacrifice is actually about Bobby Fischer himself.
The movie follows the story of Bobby Fischer (Toby Maguire), how he started playing chess at a very young age, and his achievements against other great chess players during his time.
While several topics meld together in this film – including the Cold War and the Soviet dominance over professional chess – Fischer's life is still featured heavily, giving us the story of one of the most prominent and most gifted players in the history of chess.
The Imitation Game (2014)
The film is based on the real life story of legendary cryptanalyst Alan Turing. The film portrays the nail-biting race against time by Turing and his brilliant team of code-breakers at Britain's top-secret Government Code and Cypher School at Bletchley Park, during the darkest days of World War II.
When Britain declares war on Germany in 1939, Turing travels to Bletchley Park. Under the direction of Commander Alastair Denniston, he joins the cryptography team of Hugh Alexander, John Cairncross, Peter Hilton, Keith Furman, and Charles Richards. The team is trying to analyze the Enigma machine, which the Nazis use to send coded messages.
Turing is difficult to work with, and considers his colleagues inferior; he works alone to design a machine to decipher Enigma messages.
A Brilliant Young Mind (2014)
The film, inspired by the 2007 documentary Beautiful Young Minds, focuses on a teenage English mathematics prodigy named Nathan (Asa Butterfield) who has difficulty understanding people, and is autistic, but finds comfort in numbers. When he is chosen to represent the United Kingdom at the International Mathematical Olympiad (IMO), Nathan embarks on a journey in which he faces unexpected challenges, such as understanding the nature of love. The character of Nathan was based on Daniel Lightwing who won a silver medal at the 2006 IMO.
The Theory of Everything (2014)
We've all heard the name Stephen Hawking, a renowned theoretical physicist who made many contributions to various fields of science. A modern-day Einstein in the truest sense.
Despite his struggle against worsening health conditions, Hawking defied all odds and inspired millions around the world, even going as far as authoring a best-selling book in A Brief History of Time.
In The Theory of Everything – which was adapted from the book Travelling to Infinity: My Life With Stephen, authored by none other than Hawking's first wife, Jane – we're treated to the story of his life.
While the film does feature some of Hawking's contributions and works, it centers on the love story between Stephen and Jane, which is both romantic yet heartbreaking.
Vitus (2006)
Vitus is a highly gifted pianist at the age of 12. His parents mean well, but are over-protective, so Vitus rebels and seeks refuge with his grandfather, who loves flying. After faking a head injury, Vitus secretly amasses a fortune on the stock market. The money allows his grandfather to purchase a Pilatus PC-6 and his father to return triumphantly to the company that fired him. Vitus pursues his former babysitter, Isabel, but she prefers someone older and does not return his affections.
Vitus returns to his piano and performs Robert Schumann's Piano Concerto on stage with the Zurich Chamber Orchestra.
Akeelah And The Bee (2006)
Akeelah Anderson, an 11-year-old spelling enthusiast, attends Crenshaw Middle School, a predominantly black school in South Los Angeles. She lives with her widowed mother, Tanya, her three older siblings, Kiana, Devon, and Terrence, and her infant niece, Mikayla. Her principal, Mr. Welch, suggests that she sign up for the Crenshaw Schoolwide Spelling Bee, which she initially refuses. After being threatened with detention for the remainder of the semester, due to her skipping school numerous times, she enters the spelling bee and wins.
Dr. Joshua Larabee, a visiting English professor, tests Akeelah and decides that she is good enough to compete in the Scripps National Spelling Bee.
Proof (2005)
The plot alternates between events immediately following the death of Robert, a brilliant mathematician at the University of Chicago whose genius was undone by crippling mental illness, and flashbacks revealing the life he shared with his daughter Catherine. Catherine is also a mathematician and was once a promising student at Northwestern University, but she struggles with living in her father's shadow and balancing her demanding studies with caring for her father, as well as the fear that she may have inherited his mental illness. At home, Robert clings to sanity by constantly bombarding Catherine with complex mathematical problems.
In the opening scene Robert startles Catherine while she watches TV in the middle of the night. He gives her a bottle of champagne for her birthday, and they chat for a while about the nature of insanity, ending with the revelation that Robert died last week and his funeral is tomorrow.
A Beautiful Mind (2001)
Based on the book of the same name, A Beautiful Mind centers on real-life mathematician and economist John Nash, following his story from student to rising career to downfall caused by schizophrenia.
The movie is elevated by its incorporation of psychological thriller elements, like the hallucinations that stem from his underlying mental disorder, as well as his obsession with codes (that are apparently "hidden in the magazines") and his paranoia of spying special agents.
While most of these elements are fictional to the real-life accounts of John Nash and his mental illness, the creative storytelling shows how schizophrenia greatly affected his life and career.
Finding Forrester (2000)
In the Bronx, sixteen-year-old Jamal Wallace downplays his potential as a gifted student, preferring to play basketball with his friends. They are watched by William Forrester, a recluse who never leaves his apartment and has become a neighborhood urban legend. Dared by his friends, Jamal sneaks into the apartment, but is surprised by Forrester and flees, leaving his backpack behind. Forrester later drops the backpack onto the street, having edited Jamal's personal writings. Jamal asks him to read more of his writing, but Forrester angrily tells him to begin with 5,000 words on why he should "stay out of my home." Jamal does so, leaving the essay on Forrester's doorstep, and is invited inside.
Due to his high test scores, Jamal is offered a full academic scholarship and transfers to Mailor-Callow, a prestigious Manhattan private school, with the understanding that he will join the basketball team. Jamal learns that Forrester is the Pulitzer Prize-winning author of a famous novel, Avalon Landing, but never published another book. Forrester agrees to help Jamal with his writing as long as he does not ask about Forrester's life or tell anyone about him. They bond as Forrester gives Jamal his own work to rewrite, on the condition that their writing never leaves the apartment.
October Sky (1999)
In October 1957, news of the Soviet Union's launch of Sputnik 1 reaches the town of Coalwood, West Virginia, where most male residents work in the coal mines. As the townspeople gather outside to see the satellite orbit across the sky, Homer Hickam is inspired to build his own rockets to escape the tedium of Coalwood. His family and classmates do not respond kindly, especially his father John, the mine superintendent, who wants Homer to join him in the mines.
Homer teams up with math geek Quentin Wilson, who shares an interest in aerospace engineering; with the support of friends Roy Lee Cooke and Sherman O'Dell, and their science teacher at Big Creek High School, Miss Freida J. Riley, the four construct small rockets. While their first launches fail, they experiment with new fuels and designs. When one of their rockets lands near the mine and nearly injures some workers, John angrily tells Homer not to let him catch him on company property with any rockets again. The boys hike 8 miles to the edge of the coal company's property, where they found "Cape Coalwood" and eventually succeed with the help of some local townsfolk, including the mine's machine shop manager, Ike Bykovsky, who is punished by John for helping the boys and sent to work in the mine.
Good Will Hunting (1997)
The "smart guy" and "bad boy" are usually different characters, but they come together as one person in Good Will Hunting.
This movie stars Matt Damon as Will Hunting, a man with a genius-level intellect who's able to solve math equations that stump even the brightest of scholars. But he's also hard-headed and delinquent without guidance, leading to behaviors that squander his gift.
The promise of Good Will Hunting revolves around Will's character and how bright his future can be, but the film is also grounded as it explores his past hardships that turned his heart cold, a defense mechanism that pushes everyone away so he doesn't get hurt again.
Apart from his friends who support him, there are two people who play a crucial role in his life: the professor who wants him to make full use of his genius intellect and make a successful life for himself, and the therapist who wants to help him heal emotionally.
Matilda (1996)
Matilda revolves around the story of a little girl named Matilda who lives with her cruel family.
Though she really wants to go to school, her parents are always against it—so instead she's stuck at Crunchem Hall Primary School. With Miss Trunchbull around, her school life grows full of challenges that seem nightmarish for young ones like her.
This movie stirred up mixed emotions in us: tension, comedy, drama, and so much more as the cast are all subjected to the disciplinary methods of Miss Trunchbull.
One of the most interesting parts of this movie is when Mathilda learns to control her extraordinary gift of telekinesis, which she uses to make Miss Trunchbull run away from the school.
Searching for Bobby Fischer (1993)
Searching for Bobby Fischer follows the story of Joshua Waitzkin, a real-life chess prodigy who won the U.S. Junior Chess Championship in 1993 and 1994. The film is adapted from the book of the same name, which was written by his father, Fred Waitzkin.
Josh took an early liking to chess, as many young boys do. However, he was so good that he began competing on the professional stage at the age of seven, which put a great toll on his mental health.
Featured in this film are two distinct play styles that Josh used in his tournaments – the first is reckless and fast-paced, adapted from players he played with in the park; the second is organized, patterned, and by-the-books, which he learned from his chess teacher.
Little Man Tate (1991)
Raising a genius kid as a single mother is a hard job, which the movie Little Man Tate explores, placing emphasis on the environmental factors that hinder his normal life. Fred, the son of Dede, who shows indications of being a genius, is somehow isolated in the community.
Fred joins a school of gifted individuals, participates in contests, and even starts studying quantum physics. With all those things done to adapt to his environment, at the end of the day, a mother who nurtures his son emotionally is all he needs.
Dead Poets Society (1989)
In 1959, Todd Anderson begins his junior year of high school at Welton Academy, an all-male preparatory boarding school in Vermont. Assigned one of Welton's most promising students, senior Neil Perry, as his roommate, he meets Neil's friends: Knox Overstreet, Richard Cameron, Steven Meeks, Gerard Pitts, and Charlie Dalton.
On the first day of classes, the boys are surprised by the unorthodox teaching methods of new English teacher, John Keating. A Welton alumnus himself, Keating encourages his students to "make your lives extraordinary", a sentiment he summarizes with the Latin expression carpe diem ("seize the day").
Subsequent lessons include Keating having the students take turns standing on his desk to demonstrate ways to look at life differently, telling them to rip out the introduction of their poetry books which explains a mathematical formula used for rating poetry, and inviting them to make up their own style of walking in a courtyard to encourage their individualism. Keating's methods attract the attention of strict headmaster, Gale Nolan.